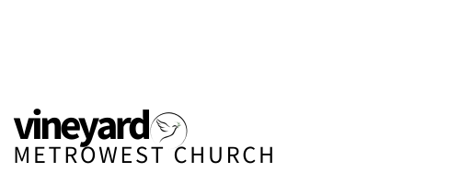 If you're planning to visit us for the first time, we look forward to meeting & welcoming you!
From our Sunday morning gatherings to mid-week meet-ups, ministries, and outreaches, there are plenty of ways for you to find your place in our community. To get started, fill out a Connect Card below. We are looking forward to hearing from you!
Life Groups
are mid-week meet-ups where we ultimately do life together.
These groups are designed to help you grow in your relationship with God and others. By joining a group, you will have the opportunity to learn from God's Word, grow in faith, and practice community. You will also have the opportunity to find support, encouragement, and accountability from people who care about you. These groups are a vital part of our church community and we invite you to be part of one.
Connect groups meet at various times and places throughout the week, both online and in person. To find a group that suits you, click on the LIFE GROUP button or send us a message. We would love to help you get connected!
Our goal is to create a space for young people where they may encounter God personally and discover how to live it out in their everyday lives.
We currently offer Sunday morning classes for the following groups:
Ages 11-17 (every second Sunday during the morning service)
Ages 5-11 (coming soon!)
Please register your child/ren via the KID's CONNECT CARD below.
Our prayer team is a dedicated group of people who are committed to praying for and ministering to the needs of our church, community, and world. So if you or someone you know needs prayer, we have a team who would love to pray with and for you!
For more information, click on the link below. No need to sign up, just come as you are.
Serving in church ministries is a way of expressing our love for God and our gratitude for His grace. It is also a way of following the example of Jesus, who came not to be served, but to serve (Mark 10:45). By serving in church ministries, we can use our gifts and talents to bless others, grow in our faith, and glorify God. Below you'll find ways to serve.
Outreaches are opportunities for our church to share God's love and grace with our local and global community. We believe that God has called us to be His hands and feet in the world, and to demonstrate His compassion and justice to those in need. Our outreaches include various projects and partnerships, such as feeding the hungry, clothing the homeless, supporting missionaries, sponsoring children, and more.
To find out more about our outreaches, visit our outreach page by clicking on the button below. We would love to have you join us in making a difference!
Hospitality is a vital part of our church's mission to welcome and serve all who come worship with us.
If you are passionate about people, we would love to have you join and become part of our team! Below are ways in which you can get involved. Just click on the GET INVOLVED button below and let us know how you'd like to be part of this awesome team.
Hospitality Teams:
Parking Team

Usher Team

Set-up and Tear Down
Worship and media are two essential aspects of our church that help us express our love for God and communicate His message to the world. When you join the worship and media team, you will have the privilege of leading others into God's presence through music, singing, or playing an instrument. You will also have the opportunity to use your creative and technical skills to enhance our worship services and online platforms through sound, video, graphics, and/or social media. Whether you are experienced or willing to learn, there is a role for you on the worship and media team. If you would like to join the Worship and/or Media team, please fill out the areas you're interested in on form below and we'll get back to you as soon as possible.
Our Kids/Youth Ministry Team is a group of dedicated and passionate volunteers who love to serve God by ministering to younger people. They are responsible for creating a fun, safe, and engaging environment where this generation can learn about God's love, His Word, and His plan for their lives. If you have a heart for children and/or youth and want to join this amazing team, please contact us for further details. We would love to have you on board!
PRAYER/INTERCESSION MINISTRY
If you have a heart for prayer, intercession and/or ministering to others and would like to join this vital ministry, you can be part of either one (or both!) of our two current prayer teams: online or in-person. Click GET INVOLVED to sign up.